Rail infrastructure is Vossloh's core business: we offer components, solutions and services for rail transport worldwide.
Our customers are generally public and private railway companies, network operators as well as regional and municipal transport companies. They expect safe, economical, environmentally friendly and above all tried and tested products and services from one source, and are oriented towards the tried and tested: references, which Vossloh can prove for all applications worldwide – from heavy load to urban networks to high-speed lines.
Vossloh is a global market leader both for rail fasteners and switch systems. In North America Vossloh is the leading manufacturer of concrete railway ties. And when it comes to track maintenance, we use globally unique grinding technology, so-called high speed grinding.
The Vossloh Group is represented in approx. 30 countries worldwide. With around 4,100 employees (excluding the Electrical Systems business unit, which has been sold), this SDAX-listed Group generated sales worth around €950 million in 2015, approximately 40% of which were achieved outside Europe.
The divisions of Core Components, Customized Modules and Lifecycle Solutions all contribute to the core business, rail infrastructure. They divide the Vossloh offer for infrastructure into (standardizes) products, project business and service.
Vossloh currently operates with four divisions. The fourth division, Transportation, is not only responsible for developing and manufacturing state-of-the-art diesel locomotives, but also for providing all necessary locomotive maintenance and repair services. With the adoption of our new strategy in 2014, the Transportation division stopped being part of our core business..
The individual companies are centrally coordinated by the holding company, Vossloh AG, and operate in common under the Vossloh brand.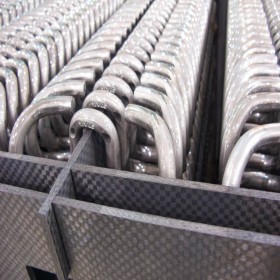 The Core Components division manufactures standardized products on an industrial scale, which are required in large quantities for rail infrastructure.
Vossloh's Fastening Systems business unit is a worldwide leading provider of rail fastening systems, which are used in more than 65 countries. The screw-fastened and maintenance-free elastic systems are suitable for all applications: ballasted and slab tracks, mainline and conventional lines, high-speed lines, heavy haul and local transport. Far in excess of 50 million tension clamps leave Vossloh's production sites in Europe, Asia and North America every year.
Furthermore, Vossloh's Tie Technologies business unit is the leading manufacturer of concrete railway ties in North America. In addition, six own production sites in the USA and another one in Mexico also produce switch ties, concrete low-vibration track blocks and crossing panels. Vossloh Tie Technologies stands for decades of experience in the US market and maintains excellent customer relationships with major Class 1 rail operators as well as passenger transportation companies in the USA.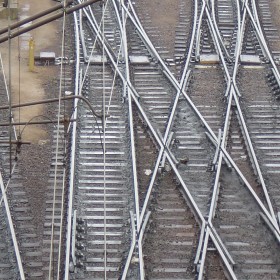 The Customized Modules division develops and manufactures systems for rail infrastructure, which must be individually adapted to the customer and the project. Installation and maintenance are related Vossloh services.
Vossloh is a worldwide leading manufacturer of switch systems. At over 30 production sites in over 20 countries Vossloh manufactures, amongst other things, turnouts and crossings, manganese frogs, switch blade, switch actuators and locking devices, signalling products and rail monitoring systems. The Vossloh offer covers all fields of application: standard, high-speed, special and heavy haul switches in accordance with all international standards, as well as solutions for urban networks.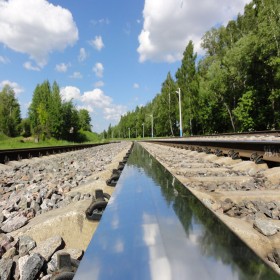 The Lifecycle Solutions division of Vossloh provides track related services. This includes welding and transportation of long rails, maintenance and preventative care of tracks and switches and reconditioning and recycling of old rails. These services also cover the lifecyle management of entire track sections.
In Germany, Vossloh is already a leading provider of rail services. With high-speed grinding, a preventative track grinding process at high-speed, we have technology with a unique selling proposition worldwide. This makes Vossloh the first private company to supply maintenance services on high-speed lines in China.
The Transportation division produces locomotives and provides related services.
At its location in Kiel, Vossloh Locomotives develops and produces state-of-the-art diesel-electric and diesel-hydraulic centre-cab locomotives, which are fitted with eco-friendly technology and are approved in many European countries. This is complemented by all necessary services related to the maintenance and repair of locomotives.
Integrated management systems and sustainability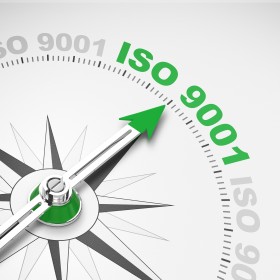 Alongside today's standard quality management in accordance with DIN EN ISO 9001, all large Vossloh locations are certified in accordance with the DIN EN ISO 14001 environmental management system, or equivalent. The companies are also committed to additional standards and projects, such as the EU environmental management and audit, EMAS, as well as the German environmental and climate protection project ÖKOPROFIT, and energy management in accordance with DIN EN ISO 50001.
Rail transportation is among the most environmentally-friendly modes of transport – for both local and long-distance transport. Products and services from Vossloh make an important contribution so that the environmentally-friendly movement of people and goods can be both cost effective and safe. The company thus supports rail lines as an attractive mode of transportation. The vehicles in road-based local traffic, such as buses fitted out with Vossloh hybrid technology and, in particular, the electric buses equipped with Vossloh systems, have a significant advantage in terms of ecological benefits compared with private cars.
Vossloh generates a significant share of its sales with products and services that contribute to environmentally-friendly and sustainable solutions, also qualifying Vossloh AG for investors with a sustainability focus. Vossloh has already been listed in several sustainability rankings since 2008 and belongs to the investment universe of oekom research and Kempen/SNS SRI. In addition, Vossloh AG has been participating in the Carbon Disclosure Project (CDP) for seven years, and in 2015 will once again participate in the vigeo rating.
Occupational health and safety have highest priority for the Vossloh leadership, and are also taken into consideration in salary components. All of the major production locations of the Vossloh Group are certified in accordance with OHSAS 18001 (Occupational Health and Safety Assessment Series). OHSAS 18001 is one of the most important standards for occupational safety management systems, used in more than 80 countries. The Work Safety Committee is a permanent Vossloh body for occupational safety. The Group has created a collective occupational safety policy, which is binding for all companies worldwide. The main goal is the zero accident strategy.
In the course of global business activity, all Vossloh companies are able to manufacture, approve and deliver their products in accordance with the relevant national (rail) standards. This also applies to services.
Compliance, as the sum of all Group-wide measures to comply with the legal and regulatory framework and internal guidelines, is a key management and control task at Vossloh. Doing business according to sustainable economic, social and ecological criteria is a central element of corporate culture for Vossloh. Vossloh sees the foundation for a successful future in the competence, quality and innovative strength of the Company, as well as the long-standing trust of its business partners. An essential precondition for this success is Vossloh's integrity in its dealings with employees, business partners, stockholders and the general public.