Vossloh is a globally active technology group dedicated for over 135 years to quality, safety, reliability, innovation and customer orientation. Vossloh's comprehensive range of rail track-related products and services make the company a leader in the global market in this area. Vossloh provides a uniquely wide range of products and services: rail fastening systems, concrete ties, switch systems and crossings as well as innovative and increasingly digital-based services for the entire lifecycle of rails and switches. Vossloh uses its extensive understanding of rail infrastructure to meet the key customer need of track availability.
Vossloh products are in use in more than 85 countries. With roughly 80 Group companies in around 30 countries and over 35 production sites, Vossloh is a global company with a local presence. Vossloh is committed to sustainable corporate management and climate protection and makes an important contribution to sustainable mobility of passengers and goods with its products and services.
The Group activities are organized into the three divisions of Core Components, Customized Modules and Lifecycle Solutions. In the 2020 fiscal year, Vossloh achieved sales of about €870 million with approximately 3,500 employees.
Werde Teil unseres Teams in dem Bereich Lifecycle Solutions am Standort Hamburg als
Auszubildender (all genders welcome) zum Elektroniker für Betriebstechnik ab 01.08.2022
In Deiner Ausbildung erlernst Du:
Das wünschen wir uns von Dir:
Das bieten wir Dir:
Hast Du Interesse? Dann würden wir gerne mehr über Dich erfahren. Bitte sende uns Deine Bewerbung (Lebenslauf und Zeugnisse, gerne auch ein Anschreiben) an bewerbung.lifecyclesolutions@vossloh.com. Wir freuen uns darauf, Dich kennenzulernen!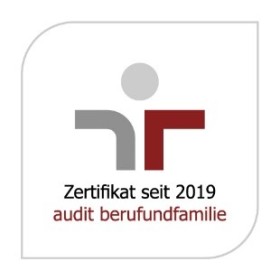 Vossloh Rail Maintenance GmbH

									Hannoversche Straße 10
21079 Hamburg
									Germany