Cast Manganese common Crossings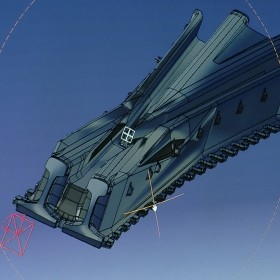 The track crossing is located at the centre of the turnout and provides the continuity of two intersecting routes. Subjected to high stresses, it is a key element in comfort and safety. Our foundry located in Outreau (France) designs and manufactures cast manganese, fishplated or welded common crossings to suit all modes of transport guided by the rails. We also suppliy crossings that are pre-hardened by explosion.
Advantages of the pre-hardened crossing:

Our crossings are subjected to extreme conditions in terms of axle loads, frequency and/or speed, and climate. Capable of making crossings for all networks (national lines, high-speed lines, suburban networks, metros and trams), Vossloh has an internationally recognized expertise.