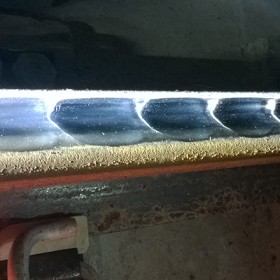 Wave-like deformations on the rail surface occur through rolling contact on straight sections and especially in bends, but also as a result of incorrect machining. Corrugations are the main cause of increased rail noise. The vibrations caused by corrugations put the track system and the vehicles under constant strain – damage to trains and the track bed is inevitable over the long term.
Corrugations are divided into three categories according to wavelength: short-pitch corrugations (short), slip waves (medium) and long pitch corrugations.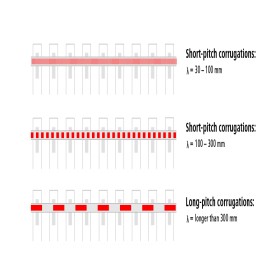 Other forms of fatigue damage can occur from the wheel constantly running into the wave peaks. This type of defect is known as a "Belgrospi": clusters of cracks that form on the wave peaks. If left unchecked, these develop into squats (see the next section).
Slip waves occur on the inside rail of tight bends. They result from wheel set slippage caused by the difference in rolling radii between the wheel on the inside and the wheel on the outside of the bend.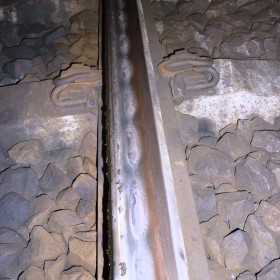 Long pitch corrugations are rarer, but when they occur they are not always easy to differentiate from errors in the track geometry.