SoniQ Rail Explorer Our latest rail inspection device
Knowing the condition of your rail network is the most important criterion for efficient maintenance. The SoniQ Rail Exlorer (SRE) detects any irregularities in the rail's interior including corrosion on the base of the rail. The SRE combines proven ultrasonic inspection technology with the possibilities offered by digitalization to make full use of its potential with everything from data collection to reflector analysis.
Insight into the rail's interior is becoming more revealing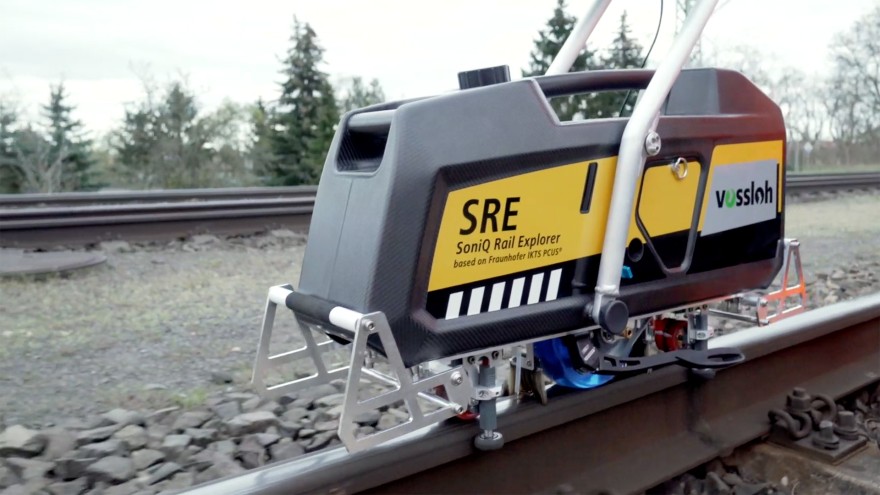 During the inspection procedure, 9 test probes inspecting from as close as one millimeter detect near-surface irregularities and volumetric defects in the head, web and base of the rail in real time and in accordance with DIN EN 16729-1. Thanks to modular testing electronics and software from the PCUS pro® family, data collection is more efficient and insight into the rail's interior is significantly more revealing. The findings are displayed in various ways on a removable rugged tablet with an intuitive touch-screen:

For the purpose of accessing the inspection data or conducting further data analyses, the data can be transferred via LTE / Wi-Fi, USB or SD card and the inspection results can be incorporated straight into your company's digitalized process chains. The open interface enables the data to be integrated into asset management and ERP programs. At the same time, the data are also compatible with MR.pro® or Vossloh's Smart Maintenance application mapl-e.
The service quality you're used to
In addition to professional advice and training, our service desk guarantees you:

Simply choose between purchasing your own SRE or having your rails inspected as a service.
Ergonomic and sturdy in one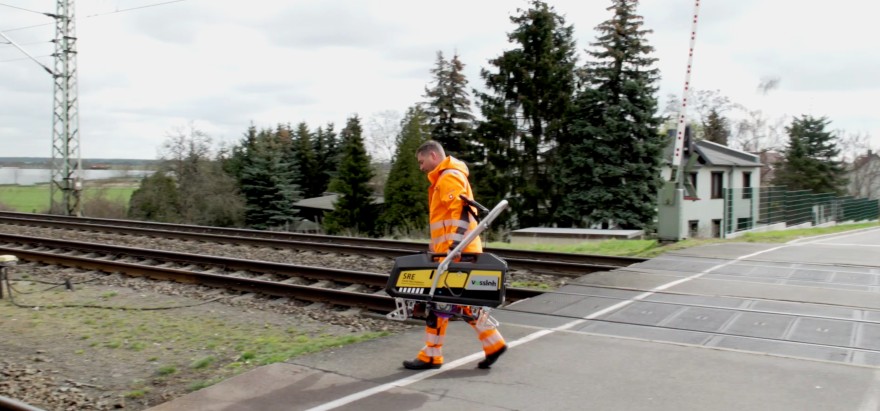 When designing the SRE, the designers paid particular attention to user-friendly operation and maximum stability for use in rugged conditions on the track. The slim-line, carbon-fiber reinforced trolley with an evenly distributed overall weight of under 20 kg is very easy to carry – and comes with an optional the shoulder strap.
Thanks to its compact size – 930 mm x 300 mm x 580 mm (L/W/H not including the fold-down push handle) – the SRE fits in the back of any car no problem.
If you'd like to test the SoniQ Rail Explorer (SRE) or if inspections are taking place soon on your track system, then arrange for an appointment today by phone or e-mail at SRE@vossloh.com
We look forward to being able to show you the special features of the SoniQ Rail Explorer in person!