The traffic detector is a safety product. It is an electro-mechanical device used to detect the passage of a train or any vehicle moving on the rails, with or without direction selection.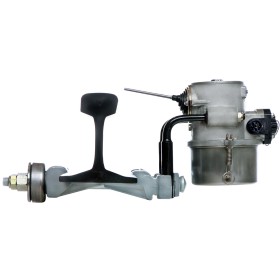 Main applications are traffic detection for level crossing and railway trackwork to prevent any incident. Its also widely used in railway stations as a complementary safety device.
Very fast connection to any type of rail can be achieved thanks to its universal support bracket. No adjustment is required excepting height setting making the traffic detector operable very quickly.