A product range dedicated to railway telecommunication
The V-COM product line is a range of railway safety telephony products based on digital and analog technologies. From analog standards to VoIP and optical fiber, our applications allow you to communicate anywhere on any type of network. It is composed of:

With digital technology and its modularity, the V-COM product line allows interfacing with analog connections dedicated to the railway environment (Western, 5 tones…) as with digital connections (Ethernet, SDH, fiber optic…).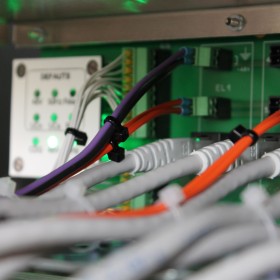 Railway modular telephone switch allowing the following functions:

Outdoor telephone set for railway (TEF)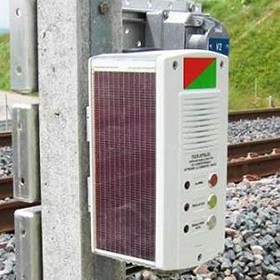 We provide a large range of outdoor telephone sets using copper wire, GSM-R, fiber optic, or IP network. Telephones are vandal-resistant, tele-maintained, and can be self-powered by solar panel. Different versions are available: fixed and portable.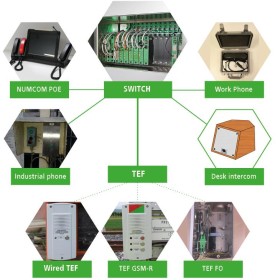 Operating console and telephone switch can be used in a full IP Network without geographical constraints and connected to a general or regional call center.