The Smart Rail Track by Vossloh
At InnoTrans 2018, Vossloh will present the future of the smart railway: For mobility that meshes seamlessly. For routes that are maximally available. For connections that are safer, quieter and cheaper than ever before. In Hall 26 we invite you to an intensive exchange on our topic "The Smart Rail Track by Vossloh".
In the five topical areas, visitors can discover and experience numerous innovations that address key issues – track availability, noise and CO2 reduction and life cycle costs – using a smart approach.
Digital Turnout Management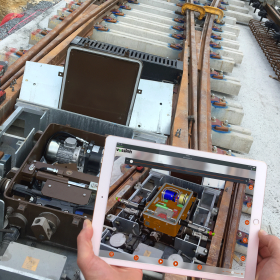 Vossloh focuses on Digital Turnout Management and inspires with digital innovations and platform solutions. Forwardlooking IoT sensors not only serve as a data source for realtime analysis that reflects the current state of rail and track systems: their microprocessors prequalify the raw data. Virtual images of physical components or systems - so-called "digital twins" - provide insights into the functional and service diversity of tomorrow using the example of the Easyswitch MIM-H point machine.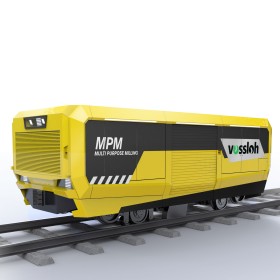 The new Vossloh Smart Rail Maintenance App proves that digitization has now fully arrived in the field of track maintenance. With a simple clic, can see at a glance which costs and within which timeframe their rail surfaces on selected route sections will be flawless once again.
A real eye-catcher at the InnoTrans is the mobile compact milling machine Multi Purpose Milling (MPM) for flexible hotspot processing on conventional track and urban transport.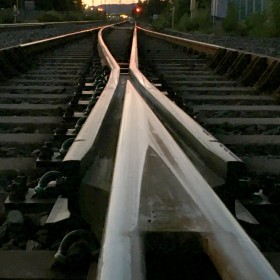 New designs and materials, such as the extra-hard steel CogX for various crossing applications, and the high-speed high-frequency fastening system are state of the art technological developments. At the same time, newly developed coating solutions optimize the longevity of the steel components.