Target reached: InnoTrans 2022
InnoTrans took place again after four years. We were very delighted to welcome you at our booth.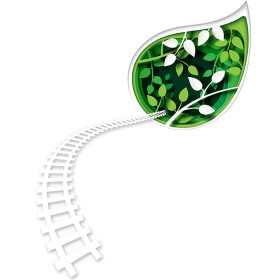 As a global leader in rail technology with a focus on rail infrastructure, Vossloh's vision is to make the world a better place. In this way, we are paving the way for reliable, safe and demand-driven mobility with zero emissions. We make this vision a reality by providing innovative products and services as well as tailored solutions for a durable and resilient rail infrastructure.
Products and solutions that help to optimize route availability were presented at the trade show. Customers benefit from our expertise and detailed knowledge of rail infrastructure. Our comprehension of mobility combined with smart and digital concepts are changing the way we think and act today and in the future.
Sustainability in moving pictures: enabling green mobility
The protection of our environment demands a huge global effort. And it is only the sum of many details that ensures effective progress. With products and solutions for rail infrastructure, Vossloh makes a detailed contribution to sustainable mobility of people and cargo.
Making "enabling green mobility" our claim serves to lend weight to this commitment. This year, the claim was the motto of our exhibition at the InnoTrans 2022 in Berlin.
Three main sustainability topics for the InnoTrans
In keeping with the trade show motto, the focus in Berlin was on three key topics representing sustainable innovations. These are solutions that make rail infrastructure more robust and resilient, and increase track availability – despite permanently increasing demands on rail networks.
InnoTrans 2022 Aftermovie
Discover the Vossloh product world