The Smart Rail Track by Vossloh
At InnoTrans 2018, Vossloh will present the future of the smart railway: For mobility that meshes seamlessly. For routes that are maximally available. For connections that are safer, quieter and cheaper than ever before. In Hall 26 we invite you to an intensive exchange on our topic "The Smart Rail Track by Vossloh".
In the five topical areas, visitors can discover and experience numerous innovations that address key issues – track availability, noise and CO2 reduction and life cycle costs – using a smart approach.
Digital Turnout Management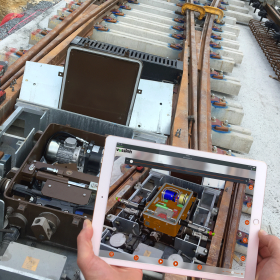 Vossloh focuses on Digital Turnout Management and inspires with digital innovations and platform solutions. Forwardlooking IoT sensors not only serve as a data source for realtime analysis that reflects the current state of rail and track systems: their microprocessors prequalify the raw data. Virtual images of physical components or systems - so-called "digital twins" - provide insights into the functional and service diversity of tomorrow using the example of the Easyswitch MIM-H point machine.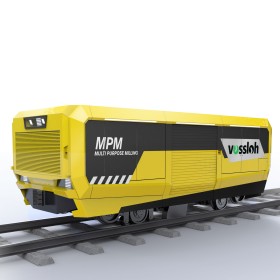 The new Vossloh Smart Rail Maintenance App proves that digitization has now fully arrived in the field of track maintenance. With a simple clic, can see at a glance which costs and within which timeframe their rail surfaces on selected route sections will be flawless once again.
The basis for this is the smart HSG grinding unit, equipped with the latest sensor technology. Without blocking the track or any timetable disruptions, it collects the rail longitudinal and transverse profile data for the next grinding pass, during which it is then only ground where it is actually required. And this is always with surface removal that corresponds exactly to the respective track condition.
A real eye-catcher at the InnoTrans is the mobile compact milling machine Multi Purpose Milling (MPM) for flexible hotspot processing on conventional track and urban transport.
Industrial Excellence & Innovations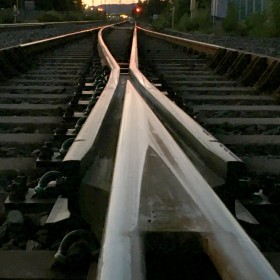 "Industrial Excellence & Innovations" is all about new designs and materials. The particularly hard rolled steel CogX enables a wide range of crossing applications for all types of track, for example, due to its hardness of 550 HB at the tread and its ideal processing properties.
To meet the special requirements of high-frequency, high-speed traffic, Vossloh has developed a completely new design for its rail fastening system 300-1 for slab track. The new tension clamp SKL 15 HF has a significantly higher natural frequency. As a result, it is much less sensitive to vibrations – triggered by poor wheelsets and longitudinal rail shafts.
At the same time, newly developed coating solutions optimize the longevity of the steel components.
Silent & Clean Environment
The innovations in the "Silent & Clean Environment" topic demonstrate how noise and vibrations can be sustainably reduced and how environmentally friendly product solutions throughout the entire value-added process contribute to an optimized CO2 footprint. Their shared promise is the optimization of the wheel-rail contact. Because this is where noise reduction is the most efficient.
A good example for effectively controlling vibrations due to track and wheel unevenness is the new DFF 336 Crossover rail fastening system for refurbishing existing routes. In addition to cellentic, the polymer-coated base plate also increases the vertical elasticity. The angled guide plates provide improved stability and tracking, resulting in less corrugation on the track surface, especially on bends. Due to the high plastic content, the system has a high insulator resistance and is also suitable for corrosive environments. The energy-efficient production and its lower total weight have a positive effect on the CO2 balance.
We're growing.
Grow with us.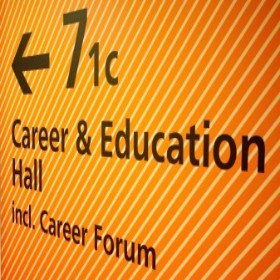 The future is bright for railways around the world. That is our core business. We're constantly developing new solutions for rail transport. We expand existing markets and access new ones. Grow with us. For a career with future.
Young professionals and experienced professionals will meet us at the Career Pavilion, hall 7.1c, booth 205.
We would like to draw your attention to our press conference on Thursday, September 20, 2018, between 8.30 a.m. and 9.15 am, at the Vossloh booth 310 in hall 26.
To participate, please contact the Vossloh AG press team by e-mail .