System W 21 – Success all along the line
Our System W 21 is a highly elastic fastening for ballasted track with concrete sleepers. We first introduced this state-of-the-art solution in 2008, and we have improved it on numerous occasions since then to keep it up to the latest standard.
It is ideal for use on conventional rail and high-speed tracks. It also offers unique opportunities for use on turnouts and crossings, with or without inclination. Thanks to the inclined plate that we designed especially for this system, there is no need to use much more expensive ribbed or base plates.
Strong grip, reduced vibration.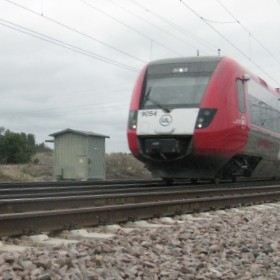 The use of concrete sleepers on ballast has been a popular combination for track surfaces for some time. It combines the good grip offered by the broad concrete sleeper shoulders with the high level of elasticity of the ballast layer. But for this combination to fully utilize all its strengths, it needs the right fastening solution. We developed System W 21 precisely with that in mind
For conventional rail and high-speed systems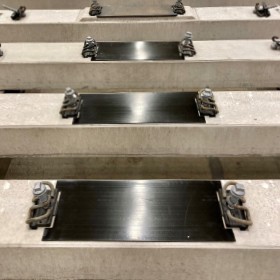 The use of variable components enables System W 21 to adapt flexibly to the needs of the track in question. The Skl 21 tension clamp provides the desired high level of rail creep resistance especially for the conventional rail and high-speed traffic segments, ensuring maximum safety and preventing the spring arms from being overstretched.
At the same time, the design remains elastic so the rail can deflect by the optimum amount under load. Rail pads made of the unique cellentic elastomer cushion vertical forces, reduce vibration, prevent the transmission of structure-borne noise and safeguard travel through tight curves. For the track as a whole, that means lower maintenance costs, a high level of availability and maximum protection for your investment.
Variable and cost-efficient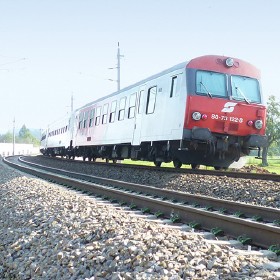 Our System W 21 is not only very versatile but also very easy to install. All fastening components can be supplied preassembled by request. The installers on-site just have to fit the rail and tension it. That also makes the job of welding the rails easier, since no fastening components need to be removed from the sleeper. The rail construction process thus becomes much more cost-effective.
If any repairs are needed, individual components – down to single dowels – can be replaced without major cost. In many cases, that means there is no need for the costly process of replacing sleepers, so the track operators can save both materials and time.