09/13/2022
Basis of green mobility with smart turnout drive mechanisms and sensor-based measuring and monitoring technologies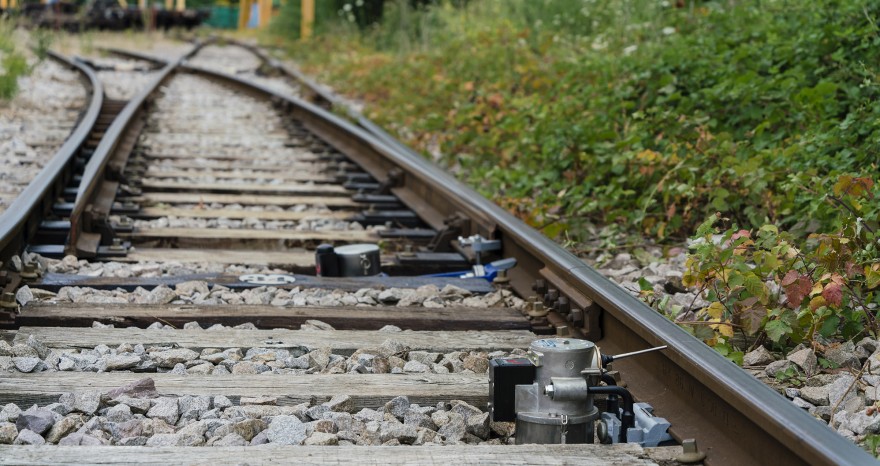 For maximizing the track availability, turnouts are the ideal gateway for the continuous sensor-based collection of condition data. Since turnouts are not only the point where tracks converge or diverge but also a hub for various signalling and control systems, the information content of the data collected here is especially high. In addition, data-driven predictive maintenance solutions for turnouts promise a clearly noticeable effect very quickly.
At InnoTrans 2022, Vossloh presents its visionary solutions for optimizing the asset management in the field of Future turnout environment. It all starts with smart switch drive mechanisms (point machines). The acceleration and vibration sensors that are factory installed in the proprietary PM-DiagBox measure various parameters that allow drawing inferences concerning the capability of the drive mechanism and slide chair operations. IoT supported wireless Paulvé switch-point and traffic detectors, in combination with the Smart Yard platform, assist operators in defining train routes in non-automated depots and marshalling yards as well as industrial sites. While Smart Monitoring Vossloh enables a targeted function monitoring of individual systems with the aim of extending the life of turnout systems, Smart Turnout ensures the monitoring of a large number of turnouts and line sections in a railway network. Vossloh takes over the responsibility for the sensor selection and logistics as well as big data handling and analysis. The aim is to support operators in a better evaluation of correlations and causes of the development of wear so they can decide on appropriate measures. By adapting the maintenance regime, they can thus counteract undesired trends with a long-term effect.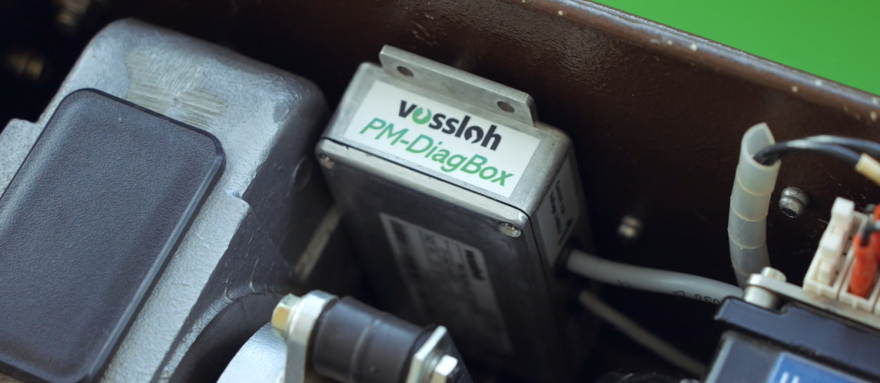 The offering is rounded off by the innovative and highly accurate surveying method V-Drone. The use of state-of-the-art drones and 3D modelling of the scans in Building Information Modelling (BIM) makes railway refurbishment projects more efficient, safer and more transparent. The detailed mapping of the existing track layout allows much more than the identification of potential geometric interferences: new turnout configurations can be fully tailored to the section specific design, and the subsequent turnout installation can be optimally planned for a reduced project duration.
The positive feedback from customers to the various turnout monitoring and platform solutions is not least due to the fact that Vossloh not only develops new turnout systems with smart control systems but also helps customers modernize existing turnout systems and thereby contributes to improving the overall railway operation and reducing the maintenance costs for the operators. This is where Vossloh's decades of experience in the holistic analysis of the interaction of proven drive, locking and signalling systems come into play. Since Vossloh is an expert in data transmisson and sensor-based railway monitoring, its system architecture ensures that all data communication is encrypted according to the latest cyber security standards and standard protocols.
If you wish to learn more about our modular monitoring and platform solutions, we are happy to welcome you at the Vossloh stand 975 in hall 26. You are also invited to go on a discovery tour in our Vossloh Topic Lounge . Only with data-driven predictive maintenance solutions will we achieve our shared goals of

Contact
Vossloh Media Team
Phone: (+49-2392) 52-608
Email: tradepress@vossloh.com
Vossloh is a globally active technology Group dedicated for over 135 years to quality, safety, reliability, innovation and a focus on the customer. Vossloh's comprehensive range of track-related products and services make the company a leader in the global market in this area. Vossloh provides a uniquely wide range of services: rail fastening systems, concrete ties, switch systems and crossings as well as innovative and increasingly digital-based services for the entire lifecycle of rails and switches. Vossloh uses its extensive understanding of rail infrastructure to meet the key customer need of track network availability.
Vossloh products are in use in more than 85 countries. With close to 80 Group companies in around 30 countries and over 35 production sites, Vossloh is a global company with a local presence. Vossloh is committed to sustainable governance and climate protection and makes an important contribution to sustainable passenger and freight mobility with its products and services.
The Group activities are organized into the three divisions of Core Components, Customized Modules and Lifecycle Solutions. In the 2021 fiscal year, Vossloh achieved sales of €942.8 million with approximately 3,600 employees.